Magazine & Blog
E-commerce for connoisseurs
By
on
For Coop, Unic has realised a new wine platform. Dr. Thomas Schwetje (Head of Marketing / Services) and Michael Bietenhader (Head of CRM / Digital Marketing) explain the idea behind Mondovino.
With Mövenpick, Manor and Co. the market for online wine shops is already crowded. So why is another one necessary?
Dr. Thomas Schwetje (T.S.): Coop Mondovino is much more than just another online distribution channel. With its broad assortment, high sales density and online trading channels, Coop is by far the largest wine merchant in Switzerland. Wine is one of fields in which we raise our profile and which we drive with a lot of passion. For years, our customers have benefited from a wide range of activities related to wine, wine fairs, courses and tastings. What was missing, however, was a communicative link between these activities. Until the launch of Mondovino, we had almost exclusively communicated with the general public, without addressing the individual needs and interests of our customers. Mondovino combines all the wine activities of Coop and is therefore a comprehensive multichannel wine platform with an integrated wine club and online shop.
What makes Mondovino unique?
Michael Bietenhader (M.B.): The combination of 850 sales points and an online platform with an integrated wine shop is unique. Added to this is the wine club, which is linked to the supercard, with exclusive offers for the members and corresponding customer loyalty opportunities. Mondovino also offers wine fairs and tastings as well as travels, courses and seminars. The wine is rounded off with an unprecedented depth of information on the subject of wine: From general knowledge of wine to additional information on each wine offered, as well as interesting facts about regions, winemakers, and recommendations from our wine experts.
With coop@home Coop already has an online wine offer. How is Mondovino positioning itself against the existing offer?
T.S .: coop@home is our established online supermarket, where our customers can find everything from fresh products, basic food and beverages to cosmetics and cleaning products. Of course, wine is also an important component of the assortment and revenue contributor at coop@home - just like in our conventional shops. Mondovino complements coop@home, as this platform offers a wider selection of wines, additionally presents comprehensive wine knowledge and as the wine club meets the needs of the members on a more individual basis. In addition, Mondovino is able to link offline to online by allowing members to view all their wine purchases at Coop supermarkets and online wine purchases at mondovino.ch. Finally, at mondovino.ch customers can also check whether their desired wine is available in their supermarket.
Which shops will be chosen by which customers?
T.S.: Anyone who wants to order a bottle of wine as part of his online weekly shopping will continue to do so directly at coop@home. However, if they want to fill up their wine cellar, discover new wines online, they will visit mondovino.ch. What makes it beautiful is that if you discover a wine at Mondovino first and then want to shop for everyday products, you can add the wine at Mondovino to the shopping cart and then complete your purchase at coop@home - both shops are seamlessly linked. By the way, more than 75 percent of Mondovino's wine sales are still being generated in the conventional retail market. The members find information online or via direct mailing, and often buy in one of our 850 stores.
What were the biggest challenges in the project?
M.B.: At the beginning, the challenges were mainly conceptual: Which segments of the wine clientele should be served in what way? How do we strike a balance between being attractive to beginners but also to experts? How do we link conventional trade with the online world? Furthermore, for a project of this scale, it was important to get people from all departments involved. Parallel projects such as synchronisation and enrichment of product information, data consolidation or parallel introduction of a new content management system and a new e-mail marketing tool were also a major challenge.
What are your lessons learned?
M.B.: Motivation and information of the project team is essential for success. Permanent exchange of information must be ensured throughout the entire project duration in order to keep central stakeholders always on board. Furthermore, it is important to make clear and fast decisions so as not to jeopardise the implementation process. We have also learned to schedule the operation after go live in advance. Often, in the hustle and bustle near project finalisation, these processes are neglected, which inevitably leads to even more hustle and bustle.
Mondovino has been online since 10 May 2014 - What are your conclusions?
T.S.: We are very satisfied with the development. The platform is very actively used by wine enthusiasts and customers. The number of club members has reached the high five-digit range, and in this group we were able to significantly increase the sales of wine - both online and in our conventional outlets. In addition to the economic success, we are pleased about the positive feedback from the market. Wine experts, journalists and in individual cases even competitors report that with Mondovino we have created a unique wine platform in Switzerland. This makes us very happy and proud.
Were there any personal project highlights?
T.S .: For me, it was impressive to experience the motivation and good cooperation of the entire project team, which consisted of internal and external employees, over the entire project duration, i.e. about one and a half years.
M.B .: The consulting app, which has often supported me with my wine purchases. And of course, that we have started well and received very positive reactions.


What was the most difficult decision?
T.S.: It was very difficult for us to make cuts in the scope of the project and to leave great ideas aside. We always operate at the intersection between "time-to-market" and project scope, or the desire to implement all ideas already in phase 1 and thus come to the market with a solution as comprehensive as possible. Such cuts before the launch are never easy, but at the same time offer the opportunity to continuously develop the platform - so today our pipeline is well filled.
Finally, a general question: What trends are most significant for your work at the moment?
M.B.: In the area of CRM, we are currently working on the topic of «big data», or rather «smart data». The key question is how we can better serve our customers in the future, from site planning, through product range, to communication. In the digital sector, the increasing "mobilisation" is a concern to us. Many existing concepts and solutions need to be redesigned and realigned in order to be able to optimally serve the mobile population. In the end, it is also about linking CRM and digital ever more closely, since digital channels are ideally suited for an individualised customer approach.
As a wine enthusiast, I value the integrative approach, in which brand promise, shopping experience and editorial content productively merge.
The newsletter as a full-service offer was also new to us. I am all the more glad that we have launched e-mail marketing so well-started and stayed on course.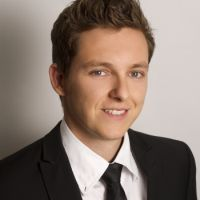 I am impressed by the wealth of ideas and the commitment of all involved parties. I am proud about the fact that today I can be 100 percent behind our work.