Magazine & Blog
The Mammut Project: Relaunch of a Swiss animal
By
on
The redesign of the worldwide Mammut website together with the launch of an online shop was a huge project for both the outdoor brand and Unic. In this interview, Michael Gyssler, Chief Marketing Officer, reveals what is behind the relaunch and how Mount Everest fits in all that.
What were the main reasons and goals for the realisation of the new worldwide web presence of Mammut?
Michael Gyssler: The main reason was the implementation of an online shop, which we wanted to roll out around the world. The goal was to link our products to content that we generate, for example, with our athletes, and to our community.
Since products can be copied, product presentation alone is no longer sufficient. It is about stories that a company writes and that ultimately make it and also its products unique.
What were the reasons for launching the online business now?
The desire for an online shop has been around for some time. The web is the only place where we can present our entire range in its entire width and depth. Even in our largest stationary monobrand store we can only show half of our product range. For a targeted search for individual products and their availability, today our customer has to depend on the Internet.
For the sake of our specialist shops, we postponed the launch several times. However, importance of the Internet for customer journey has grown strongly in the outdoor market as well. As a brand, we are required to adapt our web presence to this development and also to expand the information about our products, for example through additional information, photos, films or even stories and user content.
For the new website we have chosen the integrated approach involving: brand world, product and community. What do you expect from this fusion?
Ultimately, we expect the integrated approach to generate more revenue. With the brand world, we want to make our products more emotional and to start a dialogue with the community, to bind them to us. Everyone can just present and sell products online. Great players like Zalando, Amazon or future Google will surely do it even better than us. In order for a customer to buy an expensive Mammut product, he must be emotionally convinced by the brand. And that he is buying a unique product.
Building a community is a big challenge. What incentives do you believe to motivate your target group to become actively involved?
I think we already have a lot of incentives. We are currently in constant communication with our communities on platforms such as Facebook, Twitter or Instagram.
By building a community on our own platform, we want to discuss topics in more detail than it is possible on external platforms, for example to talk about improvements to our products or corporate responsibility issues.
Of course there are ideas that support the interaction. They range from exclusive community events for superusers to content that is only visible to members, or various gamification elements.
A need-oriented access is already at the centre of the website. How do you create relevant content?
We believe in content marketing and therefore create a lot of stories in the company. Obviously, they have to match our activities.
Let's take mountaineers: Here, on the one hand, we have our athletes such as David Lama or Stephan Siegrist, whose projects we constantly report on. At the same time, in 2014, we launched Project 360, in which we use 360-degree cameras to film the ascents of mountains such as Mount Everest. So now everyone can climb the Everest virtually without leaving their couch. Such projects are only done by us. This makes us unique as a brand.
Relevance also means knowing the customer. How do you get to know your customers?
On the one hand, when our customers sign up for newsletters, we ask them about their interests. On the other hand, user flows, sales data and click-through data are a good indicator of products that are interesting to our customers. The collection of behavioural data and corresponding product and content control should follow.
What strikes the user first is the visual change and the online shop. But what is behind this platform?
In fact, we have not only activated a shopping cart button, but we have integrated a new search and recommendation engine alongside the entirely new platform. We also switched to a new community platform and connected the ERP as well as a digital asset management system (DAM). For all the systems to work together perfectly is a big challenge.
The completely renewed appearance in conjunction with the complementary services leads to a significantly improved user experience.
Were there any other challenges?
Definitely the biggest challenge was that over and over again we were forced to go back to the essentials and to remove certain features. Otherwise we would not have completed the relaunch of the website by now.
What was your greatest success?
The global go live of the website in June 2015 and the go live of the Swiss online shop in March 2016.
How do you evaluate the success of the new platform?
We did a survey on the new website last year. Over 90% of customers have rated it as good or very good. The new website was also highly praised in the specialist media. The shop itself has also made a good start. Especially the order processing department, together with delivery and return management, are running very smoothly. Of course there is still capacity for improvement in various areas.
What will be the next steps in the development of mammut.ch?
First, we will roll out the shop in other countries as well. We also want to optimise our SEO activities to improve visitor traffic. Usability and conversion optimisation are also a key issue. And of course implementation of the community on our own platform is an important project.
Mammut is about «omnichannel commerce»: How can you guarantee a consistent experience throughout all touch points?
A consistent brand experience is one of the key and major challenges for the future. We are already active on many channels and stay in touch with our customers. Of course, we are thinking about how we will link relevant customer information across all channels in the future using a CRM platform. In addition, we have planned various measures, including the introduction of a customer card.
User Journey starts with the question «What is your next adventure with Mammut going to be?». What is your next adventure going to be?
I am going to my next alpine adventure together with my colleagues from the management. Every year, we organise a high mountain tour led by the Mammut Alpine School. This year we have the Rosenhorn with an altitude of 3689 meters on the agenda.
What is your next adventure with Mammut going to be?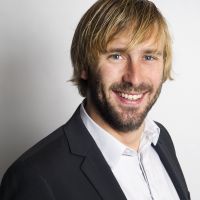 Together with Mammut and our partners, we have created this exciting high mountain tour. We had to overcome countless rock walls and rushing mountain streams, so that the customer can enjoy the view from the summit.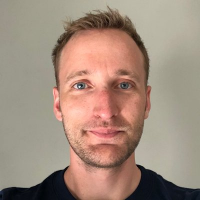 In addition to the implementation of the demanding responsive design, a major challenge was definitely the connection of certain interfaces in the frontend as well as the high-performance implementation of the checkout.
A direct link to the relevant persons as well as short decision-making processes were crucial in order to work out and implement a courageous and very innovative global e-mail newsletter concept for Mammut.
The development of the central idea was one of the most exciting project phases. It was like setting up the lighthouse that would serve as a point of reference throughout project duration- and beyond - and provide this experience with a sustainable vision.
Challenges for the QA team lay in the large number of components used and their interfaces, as well as in the selected responsive web design approach and in the associated variety of devices, operating systems and web browsers that needed to be tested.
To me as a project manager, it was co-operation with around 50 project participants that was the greatest challenge and the greatest joy at the same time. Being able to balance out all needs, inputs and contributions of the stakeholders in a way that would allow everyone to contribute to the project's success - That was my personal highlight of this adventure!